A Luxurious Italian stone product at an affordable price…
Call us now on 00353 1 5337155 for more details
SMQuartz…
Quality Italian Surfaces for Everyone's Budget
If you are looking for a quality, beautiful and affordable Italian worktop for your kitchen or bathroom consider SMQuartz, the original Italian quartz manufactured by the world's leading supplier, Santa Margherita S.P.A.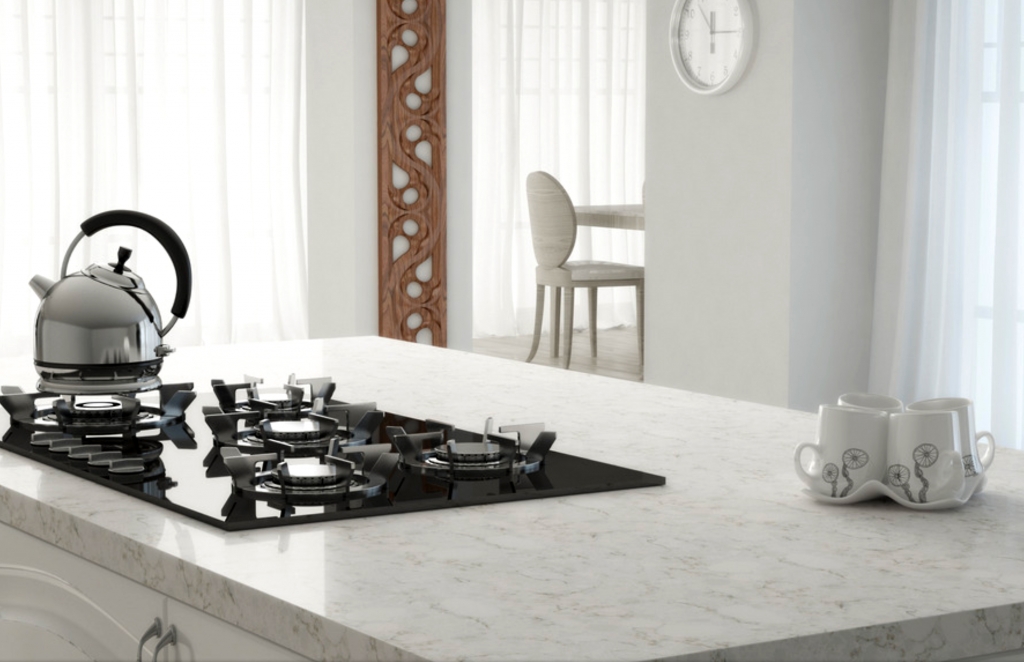 From their Italian headquarters in the city of Verona, famous for its Roman amphitheatre and the setting for Romeo and Juliet, Santa Margherita produces an elegant and functional, stain and scratch resistant product from carefully selected quartz rock. SMQuartz is environmentally friendly holding NSF and Greengard Certifications, among many others. All the SMQuartz range is imported into Ireland with a 15 year warranty.
The elegant SMQuartz range is available in more than 100 colours in different styles, including the classic quartz pattern range, stylish veined range, vibrant glitter, modern stardust and contemporary metropolis ranges. Colours/styles are available to view at SMQuartz web site www.smquartz.ie or at their Dublin Studio Showroom. All SMQuartz products are supplied in a variety of popular finishes including polished, honed, brushed and antiqued.
Besides the extraordinary choice of styles, SMQuartz offers durability, functionality, safety and reliability, making their range perfect for all type of surface uses. It is ideal for creating exquisite kitchen countertops and vanities but is also suited to be used as natural flooring, indoor wall cladding, shower walls and many other everyday uses.
When compared with similar products in the market, the SMQuartz range, offers exceptional value for money for a product of this standard and quality. Santa Margherita's beautiful Italian quartz is functional, durable, stylish, available in a large selection of colours, styles and finishes and most importantly, available at a price to suit everyone's budget.
To see the full range of elegant products available or to get an estimate for your bespoke requirements, you can visit SMQuartz custom built Dublin showroom. Their expert staff will assist you with any queries you may have.SMQuartz products can also be found in over 100 specialist showrooms nationwide and are available through most reputable granite and quartz worktop manufacturers. Make sure you ask your supplier about SMQuartz elegant and affordable Italian products before you decide on your worktop or bathroom options.
Discover the SMQuartz Ranges
SMQuartz is ideal for kitchen countertops, vanities, natural flooring, indoor wall cladding, shower walls and many other everyday uses. It's quality, durability, functionality, safety, reliability and large selection of colours and finishes makes it the best product of its type in Ireland.
Classic Zenith Kitchen
SMQuartz
2017-03-10T18:12:26+00:00